---
AUTOMATISM
---
Poster Series, Motion, 3D Modeling, Augmented Reality
---
AUTOMATISM is a typographic narrative poster series which is re-imaging the Surrealism art movement. Automatism as a term is borrowed from physiology, where it describes bodily movements that are not consciously controlled like breathing or sleepwalking, and allowing the unconscious mind to have great sway. This project is emphasized by embracing the sense of unconsciousness where reality and unreality collide with each other to unlock people's imaginations for what is to come.
---

︎︎︎AUTOMATISM short film
︎︎︎The Automatism film uses typography, graphic elements, and images as the main visual language to represent the re-imagenation of Surrealism art movement. The plot is about a girl on her sleepwalking journey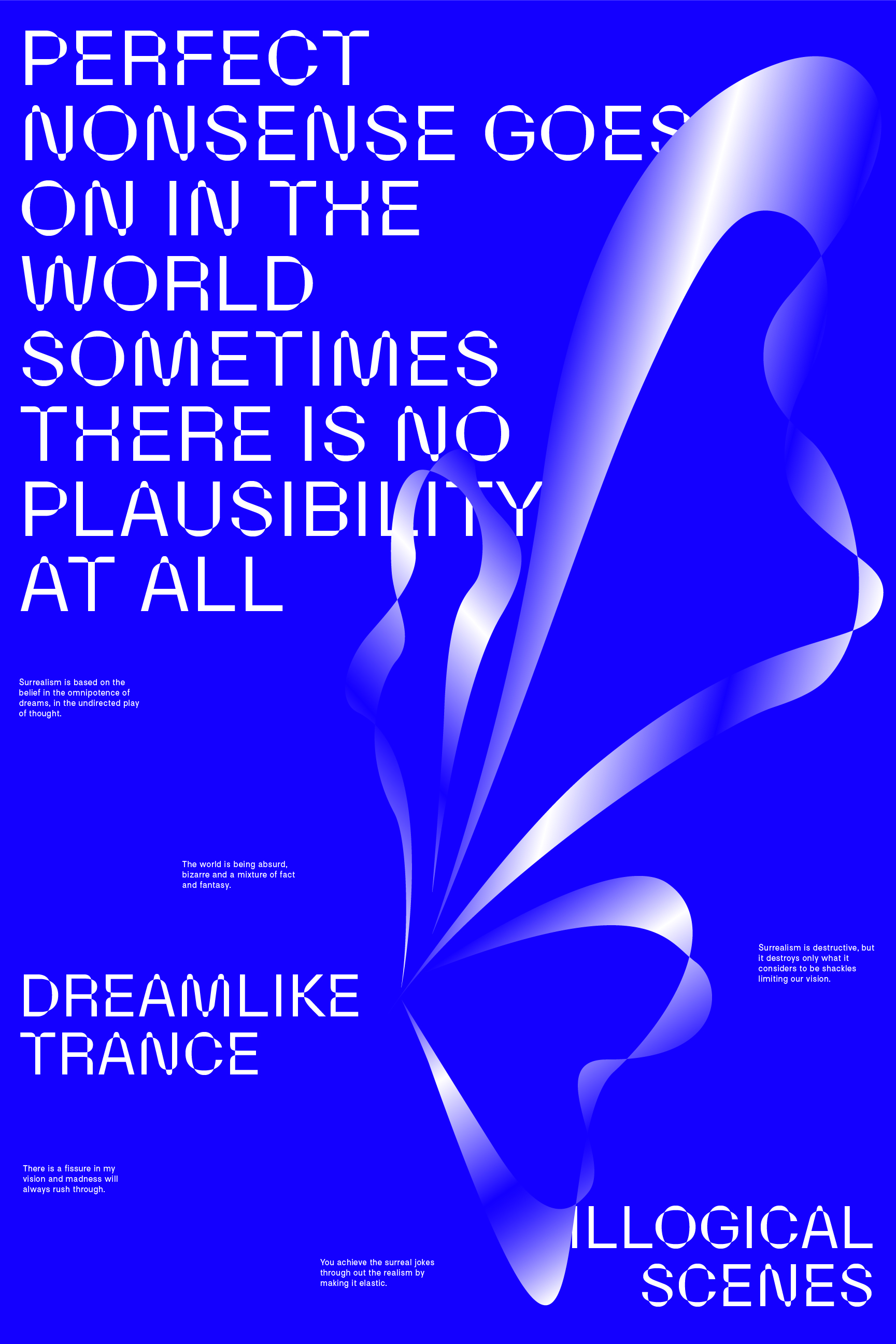 ︎︎︎Augmented Reality Posters

︎︎︎Augmented reality posters are emphasizing the sense of between reality and unreality.
---